Specs
Kontakt instrument (full retail version 4.2 or later) with custom scripting and GUI
Over 100 built-in patches for Kontakt
1.15 gB of samples and instruments
Additional patches for Apple Logic EXS24 sampler and Ableton Live (version 8 or later)
Fully recreated Yamaha CS-01 vintage synthesizer plus additional features
6 unique waveforms including a noise channel
Independent waveform volume and tuning
Switchable 3-mode filter
Filter modulation by AMP envelope
Filter modulation by LFO
Switchable playback behavior (Mono, Poly, Legato)
Unison option with up to 8 unison voices, detune and spread controls
Variable pitch LFO
Effects section with Delay, Reverb, and Internal speaker simulation
Each waveform sampled over the entire range of the original instrument
Over 1400 individual samples (including 1100 one shots)
One shots of each of the built-in patches for quick and easy import into sampler of choice
Easily Create Custom Patches
One of the best things about our NF-01 Synth is how quickly you can take sounds from your imagination and recreate them with the instrument. Check out the video below for more information.
Simplicity – the ultimate sophistication
Unlike many synths of today that can overwhelm with countless controls, modulators, and sequencers, NF-01 is an homage to the foundation of subtractive synthesis.
You will feel a a great freedom in being able to imagine nearly any sound and create it in mere minutes. Starting from some of the included presets, basic waveforms, or even a blank slate is no longer a prison of tone.
Getting from where you are to where you want to be usually only involves a few turns of the knob.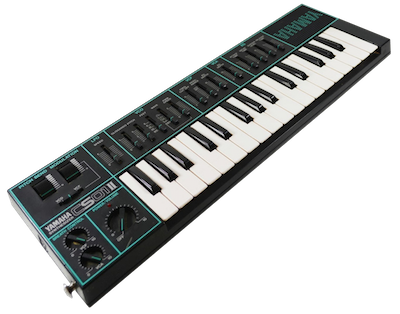 The NF-01 Classic Synthesizer fully captures all the nuances of its vintage ancestor, Yamaha's CS01.
Click to purchase your copy of Noisefirm's NF-01 Classic Synthesizer
Available as a digital download in our store.